Neocate baby formula has been found to cause rickets, spontaneous bone fractures, and skeletal deformities in infants and children. Touted as complete nutrition for babies and children with significant food allergies, seven different Neocate baby formulas are sold in the United States. A 2017 study in the medical journal Bone indicates children taking Neocate are at risk of declining blood phosphorus levels, resulting in bone weakness, pain, broken bones, deformities, and stunted growth. Neocate bone problems cause pain, suffering, and permanent skeletal injuries in children already suffering from significant health problems.
Neocate baby formula is a product of Nutricia U.S. and is a subsidiary of Groupe Danone of France. While the company reportedly denied initial complaints connecting rickets and broken bones to Neocate, Nutricia eventually convened an expert panel to investigate the issue. Then in April of 2018, Nutricia quietly rolled out new formulations of the product featuring a version of phosphorous that is more readily absorbable by infants and children. The company issued a warning to medical providers to closely monitor children for Neocate rickets symptoms but has never warned the public of the risk of broken bones from Neocate baby formula. The parent company, Danone, reported global sales of $28.8 billion in 2017.
Today, Nutricia is facing difficult questions as to why early reports were ignored and parents were not warned of the risk for Neocate problems. If your child suffered from broken bones, rickets, or skeletal problems from Neocate, you may have legal grounds to file a Neocate rickets lawsuit. Attorneys handling Neocate lawsuits believe families whose child was harmed by baby formula side effects may be eligible for significant compensation for the pain, medical expenses, and damage caused by baby formula.
Parents and caregivers of children who have suffered from skeletal problems, rickets, and broken bones from Neocate may be entitled to compensation through filing Neocate lawsuits. Persons who match this description are eligible for free, no-obligation case reviews with an attorney handling national Neocate lawsuit claims. Baby formula lawsuits are the most effective means for families to recover compensation for medical expenses and pursue accountability for broken bones and rickets from Neocate. Lawyers handling Neocate rickets lawsuits work on contingency, meaning you will never pay legal fees unless we win compensation for you. Read full
Neocate lawsuit
information from attorneys handling claims from plaintiffs nationwide.
Our Neocate attorneys have a distinguished track record pursuing justice against multinational pharmaceutical conglomerates, winning significant compensation on behalf of many individuals and families harmed by industry negligence and greed. When evidence suggests a large company has prioritized profits over public health, our baby formula attorney group endeavors to pursue justice no matter how complex the case. Our attorneys handling Neocate bone fracture cases help families recover the compensation they need and deserve, while holding the appropriate entities accountable for wrongdoing and harm. Read full information for filing a baby formula lawsuit against Nutricia from leading
Neocate attorneys
.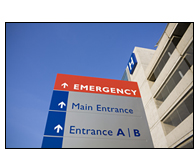 Neocate, an elemental formula designed for infants and children with severe food allergies, has been found to cause dangerously low phosphorus levels, resulting in rickets, weak bones, repeated broken bones, and spontaneous fractures. Designed to provide complete nutrition, this baby formula lacks phosphorus in a form that is easy to absorb. Without phosphorus in the bloodstream, a child's bones soften and fail to grow and develop properly. Critics believe Nutricia was aware of the risk of Neocate rickets and bone damage long before warning doctors of the risk, and argue consumers have never been fairly warned about the danger posed by Neocate rickets. Read full information on
Neocate broken bones, rickets, fractures, and skeletal damage
.