Neocate is a baby formula specially developed for infants and children who suffer from significant food allergies or GI conditions. For many children using this baby formula, the substance is their only source of nutrition. Many cases of rickets and repeated spontaneous broken bones from Neocate have been documented but consumers have never been warned about the risk. If your child has suffered from broken bones, spontaneous fractures or rickets from Neocate baby formula, you may be eligible for significant compensation. This page provides a comprehensive look at broken bones and rickets from Neocate.
What is Neocate Baby Formula?
Manufactured by Nutricia, Neocate is a medical nutrition product known as elemental formula. Used to provide nutrition to infants and children who do not tolerate cow milk protein or other common food proteins, or who suffer from a gastrointestinal condition that makes them intolerant of food, Neocate baby formula products are 100% free of amino acids. Compared to milk, which has whole protein, and other formulas, which have hydrologized proteins, Neocate is digestible for children with the most severe restrictions. It comes in seven different formulas, aimed at various ages and needs:
Neocate Syneo Infant (0-12 months)
Neocate Infant DHA/ARA (0-12 months)
Neocate Nutra (6+ months)
Neocate Junior (1+ Years)
Neocate Junior with Probiotics (1+ Years)
Neocate Splash (1+ Years)
EO28 Splash (1+ Years)
Neocate Side Effects
Neocate is advertised as "hypoallergenic and nutritionally complete, supplying the same nutrition of a regular baby / toddler formula but with protein." In fact, the baby formula leads to a medical condition known as hypophosphatemia, the absence of phosphate in the blood. Phosphate is an essential element to the growth of strong bones. Neocate hypophosphatemia results in multiple health problems including rickets, skeletal deformities, stunted growth and spontaneous broken bones or fractures.
A study from Yale and Mayo Clinic published in the journal Bone in 2017 examined 51 cases in North America and Ireland of children who had been fed Neocate baby formula as their sole source of nutrition. The researchers discovered these that 94% of the children suffered from fractures, rickets, or low mineral blood content for phosphate. In most cases, a diagnosis of rickets had been attributed to their underlying medical condition when in fact they suffered from bone problems from Neocate.
The researchers determined that phosphate was not being effectively absorbed from Neocate, causing low blood phosphate levels. "Most all improved with the addition of supplemental phosphate or change to a different formula product." Researchers "strongly recommended careful monitoring" of children taking Neocate baby formula.
Consumers Never Warned of Neocate Dangers
Safe alternatives do exist, but most parents were not aware of the dangers posed by Neocate. Critics say Nutricia has never issued a public warning to caution consumers of the risk of rickets and broken bones from Neocate formula. The company knew of the risk of Neocate side effects by October 2015 at least, but didn't issue a warning to doctors until March of 2016. The company convened a panel of experts to look into the matter, and in April of 2018, quietly introduced a reformulated line of Neocate baby formula products that include a form of phosphorus that is easier to absorb.
While privately looking into the matter and changing the makeup of its toddler and baby formula, Nutricia maintained in its Neocate Parents Guide that Neocate, "is hypoallergenic and nutritionally complete, supplying the same nutrition of a regular baby / toddler formula but with protein your child can tolerate." the same guide promised parents that, "with the right tools, resources, and nutrition products, special allergy diets can be healthy diets that keep your child safe and happy."
Attorneys handling Neocate lawsuits believe that families whose child suffered from Neocate rickets or fractures may be eligible for real compensation through filing a claim against Nutricia.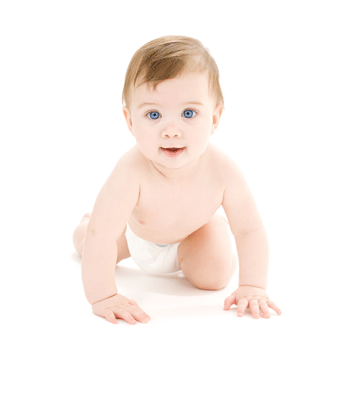 Neocate Rickets
Rickets is a disease of the bones that affects children. More commonly caused by vitamin D deficiency, rickets can result from any deficiency that compromises bone growth. Rickets, or soft bones, are a problem suffered by many children with severe or chronic illnesses, but it is rare to see cases of rickets caused by lack of phosphorus. Neocate rickets are uniquely traced to low blood phosphorus levels, or hypophosphatemia.
Symptoms of Neocate rickets include delayed growth, pain in the spine, pelvis or legs, and muscle weakness. Rickets from Neocate baby formula softens the growth plates at the end of a child's bones, causing skeletal deformities such as knock knees, bowed legs, thickened wrists, and breastbone projection. Rickets can cause permanent damage.
Neocate Broken Bones
Neocate broken bones are another side effect suffered by many children. Robbie Elam, a 10 year old from Amory, Mississippi, is one such child. Robbie takes Neocate as his sole source of nutrition. In 2017, his father was reported to CPS for suspected abuse when Robbie presented with a broken wrist. His father denied abusing Robbie. When a spontaneous femur fracture was detected soon after, doctors began to suspect a medical problem. The connection between Neocate and broken bones was only made when a family member happened to see a TV ad for a Neocate attorney group. Robbie dad learned of the Yale study and requested blood testing. Robbie's phosphorus levels were dangerously low. An article on Robbie was published in the Clarion Ledger.
Other Baby Formula Problems
Baby formula side effects have occurred with many different products other than Neocate. Enfamil, a product of Johnson and Johnson, is a well-known example of a product that has resulted in baby powder lawsuits. After many babies became ill from Enfamil baby formula, a whistleblower brought to light a problem with the product's seal. The seal on the baby formula was prone to leakage, allowing microorganisms and contaminants to enter the container. Enfamil is just one example of baby formula problems. Contact our firm to speak about baby formula problems your family has encountered.
Let Our Neocate Rickets Lawyers Help You
Our attorneys specialize in seeking justice on behalf of patients and their families who have been harmed by dangerous drugs or unsafe medical practices. Through settlements and winning verdicts, our attorneys have obtained millions for our clients. Let us help you today.
Neocate Bone Fracture Lawsuits
Filing a lawsuit will allow you seek justice for Neocate injuries, while also providing real compensation for your child's medical expenses, suffering and loss. Contact us today for a free consultation.