Parents of infants and children who have developed rickets, suffered from broken bones, or developed other bone problems from Neocate may be entitled to compensation through filing Neocate lawsuits against Nutricia. This baby formula has been found to lack a form of phosphorus that the body can easily absorb, leaving children deficient of phosphorus and exposed to the risk of broken bones, spontaneous fractures, rickets, and skeletal deformities. Now families whose child has suffered side effects are filing Neocate lawsuits to obtain compensation for the pain, damage, and medical expenses resulting from Neocate rickets.
Neocate is marketed as an elemental formula that provides complete nutrition to babies and children for whom drinking milk or eating other foods is impossible. Early reports of Neocate bone fractures and rickets were reportedly ignored by Nutricia officials. Following the release of a 2017 study by researchers from Yale and Mayo Clinic, the company convened an expert panel to investigate Neocate formula side effects. The company issued a Neocate hypophosphatemia warning to medical providers and in 2018 released a new Neocate formula. The public has never been warned about the risk for Neocate broken bones and rickets, and families affected by Neocate side effects are now seeking compensation for damages.
Neocate Rickets and Fractures Compensation
Filing a claim for rickets or broken bones from Neocate formula may result in meaningful financial compensation for the medical expenses, pain, and damages caused by Neocate rickets. Having represented clients in most major instances of medical and drug litigation in recent history, our firm is uniquely positioned to provide expert legal counsel for Neocate lawsuits. We offer free, no-obligation Neocate lawsuit case review nationwide to families whose child has developed weak bones, skeletal problems, fractures or rickets from Neocate formula.
To speak with a lawyer handling Neocate claims for plaintiffs from around the United States, simply complete our online contact form or use the chat feature to speak with a representative. One of our attorneys handling national Neocate lawsuits for rickets, broken bones, or hypophosphatemia will contact you promptly to answer your questions as definitively as possible.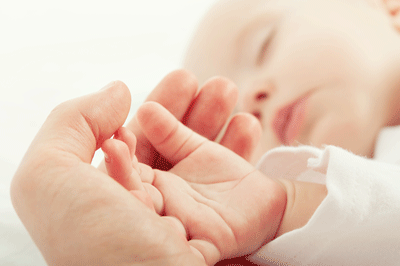 Neocate Formula Lawsuits Are Not Class Action Lawsuits
Many people wonder whether Neocate lawsuits for broken bones or rickets will actually achieve real compensation for their families. Our attorneys assure families that Neocate formula lawsuits are not merely symbolic. Similar cases, in which a plaintiff's child was harmed by a dangerous drug, register in the millions. For example, our firm secured record-setting $72 million and $55 million settlements for clients in talcum powder cancer cases during 2017.
Neocate lawsuits seek to obtain substantial compensation plaintiffs deserve and hold the relevant companies accountable for this lapse in effective medical treatment. Research shows rickets and broken bones are proven side effects of the product. Neocate lawsuits from around the country will likely be consolidated as multidistrict litigation (MDL), a legal procedure that permits the efficient processing of similar cases at once while still preserving the unique details of each case. Settlement amounts are factored on the basis of the unique details of each case, as well as the type and degree of suffering involved.
Our attorneys provide legal representation for Neocate lawsuits on a contingency basis, meaning we charge no legal fees unless we win compensation on your behalf. We offer free, no-obligation consultations parents and families nationwide who believe they may have grounds for a Neocate lawsuit related to rickets, broken bones, or skeletal deformities suffered by their child.
Neocate Lawsuits: No Fees Unless We Collect for You
We will represent all persons involved in Neocate lawsuits on a contingency basis, meaning our attorneys will not charge legal fees unless we secure compensation on your behalf. For a free no-obligation consultation please fill out our short online contact form and one of our attorneys handling Neocate lawsuits will contact you to answer any of your questions.
No-Cost, No-Obligation Neocate Lawsuit Case Review If Your Child Suffered from Neocate Broken Bones or Rickets from Hypophosphatemia
OnderLaw, LLC is a St. Louis personal injury law firm handling serious injury and death claims across the country. Its mission is the pursuit of justice, no matter how complex the case or strenuous the effort. The Onder Law Firm has represented clients throughout the United States in pharmaceutical and medical device litigation such as Pradaxa, Lexapro and Yasmin/Yaz, where the firm's attorneys held significant leadership roles in the litigation, as well as Actos, DePuy, Risperdal and others. The Onder Law Firm won $197 million in three talcum powder ovarian cancer lawsuits in St. Louis in 2016 and other law firms throughout the nation often seek its experience and expertise on complex litigation. For more information, visit www.OnderLaw.com or call 1-877-ONDER-LAW.